2023 International Conference on Language and Cultural Communication (ICLCC 2023) will be held on January 06-08, 2023 in Changsha, China. The theme of the conference mainly focuses on Language and Cultural Communication and other related research fields, aiming to provide an international cooperation and exchange platform for experts and scholars in related research fields and enterprise development personnel to share research results, discuss existing problems and challenges, and explore cutting-edge technologies. We sincerely invite experts and scholars from universities and research institutions at home and abroad, entrepreneurs and other relevant personnel to contribute and participate in the conference.

Full Paper Submission Date: December 20, 2022

Registration Deadline: December 28, 2022

Final Paper Submission Date: December 31, 2022

Conference Dates: January 06-08, 2023

Conference Venue: Changsha , China

Submit to Important Indexes: CPCI、CNKI
Submit to proceedings
All accepted full papers will be published in the conferenceproceedings and will be submitted to CPCI / CNKI for indexing.
Submit to Online Journal
If you would like your manscript to be indexed by Google Scholar, there is an international Journal for you.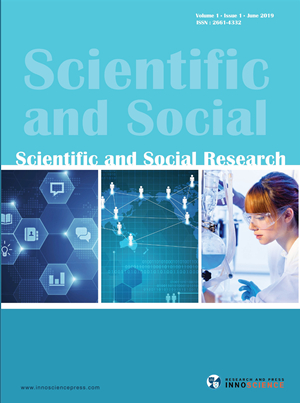 Scientific and Social Research(SSR) publishes papers devoted to quantitative social science research and methodology. The journal features articles that illustrate the use of quantitative methods to empirically test social science theory. The journal emphasizes research concerned with issues or methods that cut across traditional disciplinary lines. Special attention is given to methods that have been used by only one particular social science discipline, but that may have application to a broader range of areas with an ultimate goal of testing social science theory.
Contact number: +86-18922107292 (Evelyn/曾老师)