Keynote Speakers

Prof. Digvijay Pandya
Parul Institute of Liberal Arts, Parul University, Vadodara, Gujarat, India
Research Area: Literature Studies、Cultural Diversity、Modern Literature、Literary Translation、Phonetics
Title: Creative and Academic Writing: A Strong Medium of Expression
Abstract: Creative and academic writing are not only strong mediums of expression but provide ample opportunities in a variety of fields like publication, translation, proofreading, content development, social media management, freelance writing, content creation, media and journalism, film production, etc. The present study will be helpful for young learners with the salient features and points to remember while trying hands in either of the fields of creative or academic writing.
Dr. Purrie Pui-Yee NG
Beijing Normal University-Hong Kong Baptist University United International College (UIC)
Research Area: Culture and creative management, visual arts, exhibitions, media, event and tourism management, cultural heritage studies and crafts (shadow plays), programme and curriculum planning and revalidation
Title: Brand Building Culture of Creative Industries integrating Brand Identity System and Creative Supply Chain Theories - An analysis of the Chinese and UK university students.
Abstract:
For the past few decades, Culture and Creative industries have been promoted actively with many successful cases; however, little academic research using cross-cultural study have been conducted how to draw the interests and awareness of brand building culture among university students
on these industries.
There are several problems arisen:
(a) The definitions and scopes of the industry are very broad, which vary from place to place.
(b) The curriculum of cultural, creative industry being offered is very broad and newly developed, so there is room for more integration of the existing theories in an applicable manner.
In order to fill up these gaps, the research will investigate the integration of "Brand Identity System" Theory by David Aaker (1996) and "Creative Value Chain Theory" by UNESCO (2009) for more in-depth understanding of how to apply the theories during brand promotion.
The significant values of the study will be two-folds. Firstly, in general, it will increase the understanding of integrating the 2 theories together in culture and creative industries. Secondly, in specific, it will provide insight about the effect of brand development and their awareness in relation to the five stages of creative value chain in culture and creative industries.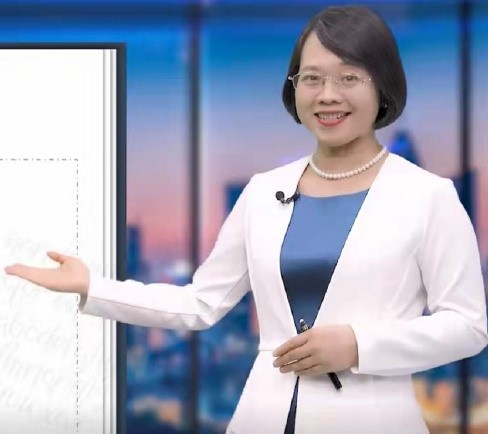 Prof. Hui Ding
School of foreign languages, Central South University, China
Research Area:
Teaching English as a foreign language
Teacher expectations, student self-perception & achievement
Thematic modules in foreign language acquisition
Quantitative & qualitative studies
Title: Teaching English with thematic modules: from input to output
Abstract: It is widely acknowledged that Chinese ESL learners tend to be weak in speaking and writing due to numerous factors including the entrenched linguistic-knowledge-oriented teaching approach and passive-mechanical learning mode. The primary aim of said approach is to maximize students' achievement scores rather than to master the language as a communication tool. A survey conducted in 3 universities revealed thatlimited vocabulary and lack of sentence complexity were reported as the primary obstacles in Englishspeaking and writing.Following an analysis on the existing obstacles and problems regarding students' speaking and writing proficiency, this presentation will proposethe thematic moduleapproachto enhance students' English speaking and writing skillswhich involves three steps: 1) Students and teacher work together to create thematic modules through listening, viewing and reading, 2)Students memorize the thematic modules, and 3) Teacher guides the students to apply those modules in real life situations or in corresponding topics. The modules consist of thematic words, phrases, sentences and paragraphs which come from input channels and are targeted towards output situations, with memorization to bridge the input and output.Thematic modules on teaching speaking and writing are analyzed and demonstrated. Implications of thematic modules are drawn.
Assoc. Prof.Chen Zhong
Department of Chinese Language and Literature, Faculty of Art and Humanities, University of Macau,China
Research Area: Cognitive Linguistics; Cognitive Pattern; Cross-cultural Comparison of Conceptualization
Title: Cognitive Style Matters: The Imperceptible Gap between Chinese and English during Cross-cultural Communication
Abstract: Different cultures might manifest differing cognitive styles in language use. Generally, Chinese object-oriented perspective draws on the philosophy of "Oneness of Man and Nature", while English egocentricity notion is based on the philosophy of "Man is the Measure of All Things". Such discrepancy leads to Chinese Ground-preference cognitive style and English Figure-preference cognitive style, respectively. Specifically, the culture-specific cognitive styles manifest systematic discordance between Chinese and English, including word order, spatial and temporal cognition, discount calculation, construing of ditransitive construction, cavalier/focus perspective in painting, notion of garden design, style of fiction novel and appreciation, storyline unfolding, among others. As a result, the culture-based and language-specific comprehension of the counterparts between Chinese and English is prone to misunderstanding in cross-cultural communication. To address this issue, relevant cognitive-style-based communication strategies should be taken into account, so as to avoid mutual misunderstanding in cross-cultural communication.
Updating.